Simplify Infrastructure Management
IT management is complex and retaining visibility across your entire landscape—including disparate operating system distributions, IoT devices, or containers, whether in the cloud, on premises or on the edge—is challenging. The purpose-built customer journey offerings that simplify management (including workload orchestration and patch management) of your entire diverse infrastructure include: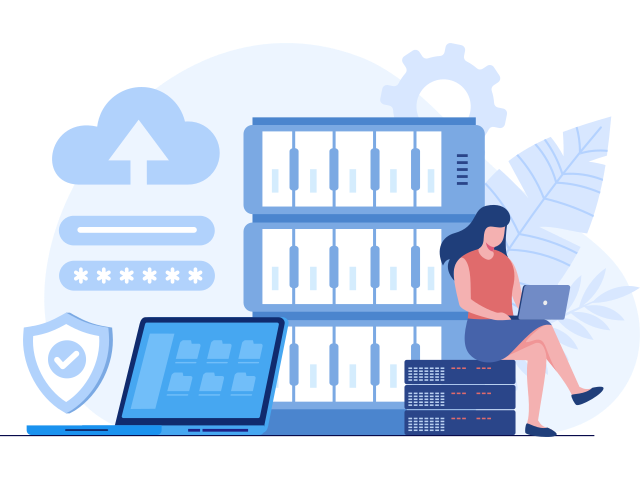 Align your business and IT business objectives.
Design your deployment with solution experts to fit your business and IT goals.
Use best practices to implement and integrate solutions that provide complete visibility, while ensuring security and compliance.
Ensure that your IT management solution continues to meet your business needs.
Network Services
Prepare for the next wave of cloud with 5G-enabled edge and software-defined networking (SDN), The speed of traditional networks is slow, and due to the explosive growth of data traffic and equipment, as well as the demand and security problems brought by the adoption of new technologies, traditional networks are facing great pressure:
CipherSYS network services support your network's growing demand for agility, security and scalability in a multi vendor, multi technology environment.
We provide intuitive guidance and extensive knowledge of cross industry networks, and use a life-cycle approach covering strategy, assessment, planning, design, implementation and management.
Our services cover a wide range, including network connection consulting and integration, remote networking, data forwarding and reverse proxy.
Cybersecurity Services
Transform your business and manage risk with a global industry leader in cybersecurity consulting, cloud and managed security services, Manage risk and accelerate your business innovation and security at the same pace:
Assess, reduce and manage your security risk. Our experts and proven frameworks provide deep understanding of business and compliance needs.
Govern and protect your business, data, users and assets. Deliver trust when you connect policy, analytics and controls across your entire business.
Identify and respond to threats quickly and confidently. AI provides continuous insights to find critical threats faster and respond more efficiently.
Security implications change as workloads move from on-premises to cloud. Automate, centralize and simplify with cloud security services.
Technical Support Services
Get preventive maintenance, on-site/remote support and gain actionable insights into critical business applications and data, Provide necessary product technical support services during the service period, so as to improve business flexibility:
Engage our experts to help you maintain the highest level of availability for mission-critical systems.
Explore additional support options on top of your base warranty or maintenance agreement to meet uptime requirements.
We have expertise in open source software for your entire application stack, DevSecOps and modern data management—from the platform to your gateways.